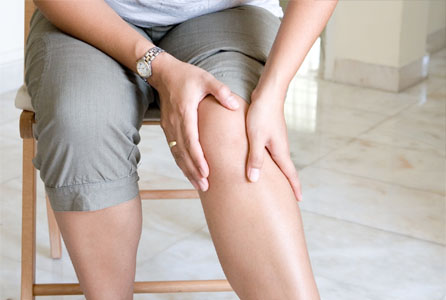 Arthritis Knee Pain – The Essentials
Arthritis literally stands for "joint inflammation" and encompasses more than a hundred variants, labelling it as a multi-disease. It could afflict people of any age and has already afflicted hundreds of thousands of children so far.
Several warning signs of arthritis would include joint movement difficulties, swelling, stiffness and knee pain. If any of these symptoms persist for more than two weeks, it would be highly recommended to see a doctor.

Out of the hundreds of arthritis types that exist nowadays, the most common one would be osteoarthritis, which refers to a joint disorder that is degenerative. This kind of arthritis afflicts more than twenty million people and can normally be associated with old age, although it can also be associated to athletic injuries and obesity, as well.

One other common variant of this disease would be rheumatoid arthritis, which refers to an autoimmune disorder that millions of people suffer from. Rheumatoid arthritis makes the immune system of the body attack ligament cells, joints and cartage that could lead to chronic inflammation that damages the joints along with their surrounding areas. The systemic disease effects within extreme cases aside, disability and deformity could also occur.

Up to this day, no cure has been discovered for arthritis yet. The only thing that can be done is to remedy this disease in order to alleviate any accompanying knee pain while stopping debilitation and deformity from happening at the same time. Overall, successful arthritis management would depend on two important factors: early disease diagnosis and aggressive treatment plan administration.

While evaluating and diagnosing your condition, your doctor might recommend aggressive kinds of treatment for symptom management. Although prescription drugs such as NSAID'S, aspirin or Tylenol might offer you some mild relief, such conservative forms of inflammation and knee pain relief might not suffice, most of all if your case of arthritis is already advanced or extreme.

Aggressive treatment might involve prescriptions of Arava or methotrexate, two medications that fall under the DMARDS classification. Doctors might also recommend making use of biologic TNF blockers, a modern anti-rheumatic drug class that includes Remicade, Enbrel and Humira.

One other type of medication, known as Prednisone, is also put to use for aggressive arthritis reduction. As of today, drugs are currently being developed for arthritis treatment. Meanwhile, a lot of various other remedies such as exercise programs, surgery, physical therapy, and various regimens of supplementary care might be put to use as complimentary support for arthritis management.
If you have already been suffering from symptoms of arthritis for more than two weeks, or simply believe that you suffer from this disease, you need to schedule a doctor's visit as soon as possible. Your doctor will then conduct thorough examinations and make medical history assessments. If needed, you will get x-rays done and submit laboratory tests for a diagnosis that is more comprehensive and accurate. Be prepared to go through simple and complex x-ray and laboratory checks in order to confirm any abnormal inflammation indications or any signs of eroded or damaged joint tissues.